Take the Trip to the Coziest Cabin Rental in Penns Creek, PA
Penns Creek is a beautiful 67.1-mile-long tributary of the Susquehanna River in Central Pennsylvania. This widely renowned native trout stream is an ideal spot for a weekend getaway or a short-term rental. Relax outside at the stream-side fire pit or enjoy Penns Creek within walking distance from the cabin.
The Idle Hour Cabin offers guests the comforts of home at no additional expense including Wi-Fi, a 55" TV with Streaming Services, a landline with free long-distance calling, and linens provided. The cabin also has a comfortable full-sized kitchen and dining area fully equipped with dishes, utensils, and cookware to prepare your favorite recipes and home-cooked meals.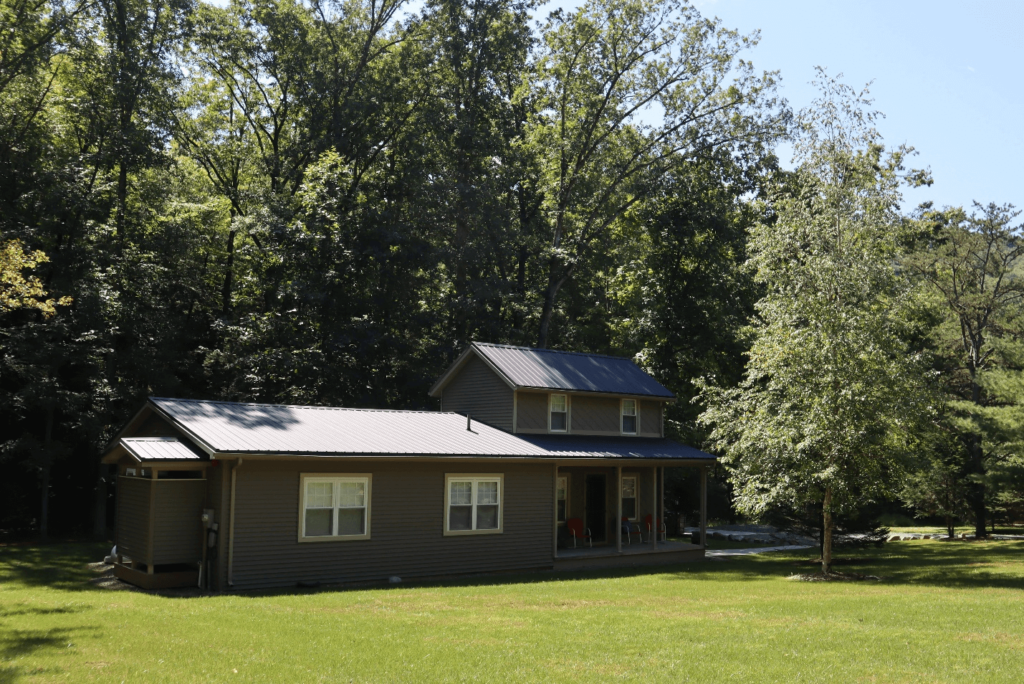 The Fully Renovated Cottage Offering Includes:
At Idle Hour, your comfort is our top priority. Our renovated, cozy cabin is designed to provide you with a peaceful and private home-away-from-home located in Weikert, PA.
Looking for a Penns Creek Cabin Rental? Look no further than Idle Hour Cabin.
For questions regarding booking or accommodations – Please don't hesitate to call or email us. 
Idle Hour is a fully renovated (2021) cozy cottage located very near Penns Creek in Weikert, PA. It is a great base for fly fishing, outdoor recreation and relaxation.
With two access points to the Penns Creek special regulation catch and release area within
walking distance to the cabin, fishermen can enjoy the widely renowned native trout stream.
When accessing the creek, please honor neighboring owners' no trespassing signs.
Penns Creek Angler is located two miles east of the cottage on Weikert Road. Bruce Fisher
provides flies, rods and gear and lives close by on Penns Creek.
Other fly fishing locations on Cherry Run, Weikert Run, Elk Creek and Pine Creek are a short drive away.
Two designated Pennsylvania Department of Natural Resources Wild Areas are close by, Penns Creek Wild Area and White Mountain Wild Area.
The newly designated Penns Creek Wild Area borders the walk-in area of Penns Creek between Weikert and Poe Paddy. A DCNR parking area provides access to this stretch of Penns Creek.
The White Mountain Wild Area is home to the mountain top Chimney Rocks scenic overlook
along the White Mountain Ridge Trail and the Fossil Rock formation along Penns Creek. Weikert Run parallels Weikert Run Road.
Bald Eagle State Forest maps showing hiking trails and DCNR stone roads are provided.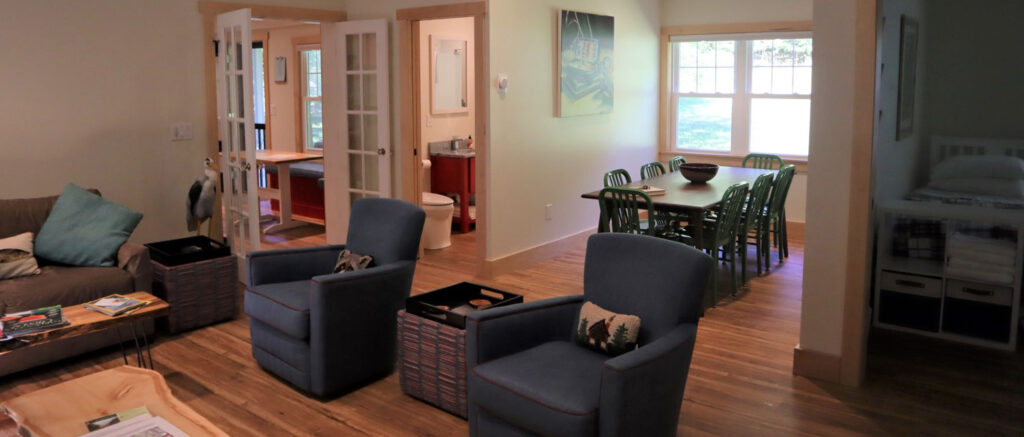 Our cabin has three bedrooms, each equipped with two twin beds. Two of these bedrooms, also have the capability to be converted into king beds with advanced notice.